Confidence-Boosting Tips from Real Women Age 9 to 99How to be confident: Treasure your health every day.
Confidence-boosting tip: Add in Yoga
"Your body is your instrument, and you have to take beautiful care of it. I do one hour of yoga and walk for 30 minutes every day. You really enjoy life a lot more if you're healthy. And I never leave home without putting on lipstick—it makes me feel pretty!"
Esther Tuttle, 99
Confidence-boosting tip: Never stop moving.
"Doing something physical every morning makes me feel good about my body. And that confidence stays with me for the rest of the day. I just think about the fact that I was the oldest woman in Spinning class and could keep up with the instructor—and I know that I can do anything!" Wake up just 10 minutes earlier, and you can fit in one of these fat-burning workouts.
Roberta Shapiro, 64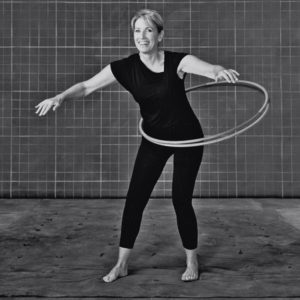 Confidence-boosting tip: See your strengths, not your weaknesses.
"I really wanted children, but I couldn't conceive. For a while I hated my body for not doing the one thing it was designed to do, and I punished it at the gym. I figured that if I couldn't have a baby, at least I could be skinny! Then a friend suggested I go hiking with her. Before I knew it, I stopped being so critical—I was too focused on the hills, colors, and sky to worry about my weight. I finally saw all that my body was capable of—which helped me love it again." Check out this article for tips on staying active while you age.
Lorrie Sullenberger, 52
[…]