Body Ache Escape Massage Center is offering Free Massage for a Year to Celebrate it's 5 Year Anniversary.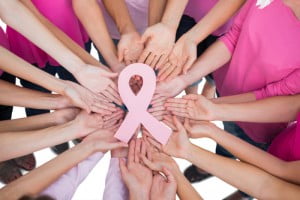 In honor of breast cancer awareness month, Body Ache Escape Massage Center is having a contest for breast cancer survivors and caretakers to win a free massage per month for a year.
Pickerington, Ohio April 19, 2015– Body Ache Escape Massage Center will be celebrating it's 5 year anniversary on June 14, 2015 with an open house from 12-2pm. Therapists will be giving free sample massage and acupuncture consults. There will also be free food and vendors from the surrounding area.
From now until the open house, those that have or have had breast cancer and also their caretakers may submit an essay on Body Ache Escape's website describing how massage would benefit them.
First place will win one 1-hour massage a month for one year. Second place will receive six one hour massages and third will receive one 1-hour massage.
Body Ache Escape Massage Center was founded in 2010 by Michele Cook and Kyron Moses. They started the center with the dream of helping clients get out of pain. Massage has often been thought of as a luxury, but for Body Ache Escape's clients it is a necessity for pain relief.
"In this type of business, you live and die by your reputation, and the reviews are right, this business is consistently great. They only bring in the best, and give the best services. I've been to many places, and had massages in several different places, this being the best by far. You aren't rushed in and out, or anything like that. It's very personal, and a great value for the services. I've been coming here for several years, so that says everything. Don't hesitate to schedule with any therapist, they're all great." ~Ian M.
Contact Michele Cook or Kyron Moses, Licensed Massage Therapists
Body Ache Escape Massage Center
614-604-6358
###