Feel Better For Life, Not Just An Hour
Life is too short to be in pain. Body Ache Escape specializes in getting and keeping you out of pain.
Massage Therapy | Day Spa | Massage in Pickerington |
Columbus | Reynoldsburg | Canal Winchester | Pataskala
Pain, whether physical or mental, can be annoying at best and debilitating at worst. The massage therapists at Body Ache Escape are pain relief experts specializing in massage therapy.
Getting started is easy.
1. Scroll up to the schedule now button and schedule your massage.
2. Fill out the health intake form under the "Your First Massage" tab.
3. Come in for your appointment and let us do the work!
Don't live another day in pain! You'll leave our office moving easier and feeling happier!
Pickerington, OH maintains its dedication to being a distinguished location for superior quality massage and physical therapy! Experience relief from body aches with our massage therapy specialist and best massage therapists, who are experts in a variety of techniques, offering minute massages tailored to your needs. It is one of the most renowned massage spas in Columbus, Ohio, ensuring good experiences and effective pain management for different people seeking to alleviate muscle and connective tissue soreness and tension.
Our massage experts abide by strict terms of use and privacy policy to ensure muscle tension and stress relief without compromising your safety. We offer popular services like relaxation massage and prenatal massages, focusing on soft tissues and lowering your stress level, ensuring a holistic approach to body treatments.
However, we prioritize the legality and ethics of our services. The Pickerington Police Department, in conjunction with Homeland Security Investigations and other law enforcement agencies, has conducted a joint investigation to ensure no illegal front or possible prostitution is associated with our establishment. We adhere to the regulations set by the State of Ohio Medical Board and the City of Pickerington Zoning Department, ensuring no bad vibes or criminal activities, including money laundering, occur within our premises.
We stand against human trafficking, and our operations are transparent to the Salvation Army and human trafficking investigators. The Zeel Network and local authors also recognize our commitment to maintaining a lawful and reputable environment for stress relief and regular massage.
Whether you are seeking relaxation, stress relief, or a variety of body treatments, Pickerington, OH promises a secure and pleasant environment, ensuring your experience is above par.
We seek to be recognized as Columbus, Ohio's leading provider in therapeutic massage; providing a safe and caring environment for those seeking pain relief. 
We transform our client's lives by enhancing their health and wellness through the power of healing touch.
Soft blankets, dim lights, ambient music and a heated table will help you unwind before our gifted therapist even steps into the massage room.
Each restorative massage is tailored to our client's individual needs. We use only natural, paraben-free oils and lotions. You will notice the difference!
Clients mention daily that they feel at least 10 years younger when they get off of the massage table!
Pickerington oh is a great place to work. It's a welcoming community and is so close to Columbus. It has the most superior school district in Fairfield County. It's a great place for families and there are plenty of things to do in the area. There are also a lot of businesses in Pickerington, so there are always opportunities for  Therapists. The community is very friendly and welcoming, and I enjoy safe surroundings. We are a member of the Pickerington OH and Reynoldsburg OH Chamber of Commerce and have a solid reputation in the city as well as hundreds of 5 star ratings. Use Body Ache Escape as your place for full body massage in Pickerington Oh.
I'm amazed! I've had my fair share of massages in Columbus and in just one session with my LMT, she may have outdone every other massage I've ever had. I've been experiencing chronic back pain for almost a year and through various massage and chiropractic appointments, couldn't find a fix. My therapist listened to what was going on and found the exact places that needed worked out in my back. I'll certainly be going back soon!
My massage therapist's massages are phenomenal! She is literally the only licensed massage therapist that actually really gets me and my body. She does trigger point therapy and finds every knot and sore muscle I have and makes them disappear. I groom pets for a living and it takes a toll on my body, I wouldn't be able to do it without her. If I could give her 10 stars I would, you definitely won't be disappointed.
I have been going to my massage therapist at Body Ache Escape for many years and hands down she is the best massage therapist I've ever been to. If you are looking for a great deep tissue massage in Columbus, awesome customer service and a place you can trust, then Body Ache Escape is the place for you. She is a dedicated professional and she and Kryon have built a place that focuses on you, whether it's relaxation massage, to soothe tired muscles, pain management or stress relief you will walk out feeling great.
I'm visiting family from out of town and struggling with pain and neuropathy. Booking on line was simple and easy. My massage therapist was obviously very highly knowledgeable of anatomy, with an extremely skilled and talented touch. Just the right balance of depth, pressure and firmness. I'm feeling sooo much better and 100% pain free. I'll absolutely be booking again the next time I'm in Pickerington! Check 'em out.
I've been getting regular massages here for nearly 2 years and have no plans to stop. I'm a runner and lift weights and thought a shoulder that popped and tight hips were normal. Nope! After a few sessions with my massage therapist, it was amazing how much better I felt. Also, the support staff is extremely friendly. I highly recommend Body Ache Escape!
If you're looking for a legit massage with well-trained professionals, look no further! Every single massage I've had here has been amazing. The pregnancy massage is a lifesaver and the rejuevaheat is a must after holding/ carrying a baby for 12-16 hours a day every day for 10 weeks – the added heat makes the massage feel that much better as your body truly relaxes. There is no other place to go for the care your body needs, in my humble (but accurate) opinion
Life Changing! Thoroughly enjoyed my 90 minute massage. Discussed cupping and was afforded a quick intro experience with it. My mind and body is completely transformed and reset. My massage therapist is an absolute Goddess with magic hands. She listens to your body, is a natural at finding trigger points and truly works so hard to release any tension and knots. The facility is very comfortable and all of the staff members are pleasant. Already booked my next appointment!
My back had seized up overnight and I was in so much pain. I got a 30 min massage as it was all that was available. I felt so much better afterwards. I've had very lavish (and expensive) massages and this was hands down the best massage I ever got. For the quality massage I received the price was unmatched. I scheduled my next apt before I left.
Today was my first message at Body Ache Escape. I came in with a number of complaints and knowing my back was a tied up ball of knots. My massage therapist did an absolutely amazing job. He did things I've never had done before that relieved so much tension and pain. I felt like it wasn't my body when he was done. In a good way. He is also a super nice guy and felt completely comfortable with him. I haven't felt so loose since I was a kid. Made my next 2 appointments before I left. Thanks!!
Staff is friendly. Kyron was informative, professional and made me feel safe. I do feel great. I had gone to the chiropractor and without even telling him the areas my chiropractor recommended for a massage, he pin pointed the exact problem areas. I will be going back soon!
My massage therapist is the BEST !!!…My surgeon and doctor's have not been able to figure me out ….I haven't been able to lay down flat in a bed for over 6 months or get up without feeling like I was going to pass out….she found things in my shoulder blades,spine,back,that I didn't even know were there !!!!…After my massage I was able to lay down flat in my bed for the first time in over 6 months !!!….I'm 75 % better after 1 massage……she very well may have saved my job of 10 years !!!….If the healing continues….my job will be saved !!!…Thank You Body ache escape !!!
I got a sports massage yesterday. I was having some shoulder pain from an overly aggressive workout. My massage therapist listened, focused on the area, used the perfect amount of pressure and got rid of my pain! I am so grateful and would give 6 stars if I could! If you are near the Canal Winchester, Columbus or Reynoldsburg area, you've got to give Body Ache Escape a call!
I recently had the most incredible massage experience at Body Ache Escape, and I cannot recommend their services enough. From the moment I stepped into their welcoming spa, I knew I was in for a treat. The ambiance was serene and calming, creating the perfect atmosphere for relaxation and rejuvenation.

As I settled onto the heated table, all my worries melted away. The skilled massage therapist worked their magic, easing away every trace of tension and leaving me in a state of bliss. The attention to detail and expertise showcased by the staff truly set Body Ache Escape apart from other day spas and salons I've visited in the past.

Although not a full service salon, their massages truly shine. With a variety of techniques and styles tailored to individual needs, they have something to offer everyone. Whether you're seeking a deep tissue massage to work out those stubborn knots or a soothing Swedish massage to relax and unwind, Body Ache Escape has you covered.

I left the spa feeling like a brand-new person, rejuvenated in body and spirit. The experience was nothing short of transformative. If you're in need of a little self-care and pampering, I highly recommend treating yourself to a massage at Body Ache Escape. Trust me, your body will thank you for it!
I recently had the pleasure of visiting the Body Ache Escape Massage Center, and I must say, it was an exceptional experience that left me glowing with satisfaction. From the moment I walked in the door, I knew I was in for something special.

First and foremost, the skilled therapists at Body Ache Escape are true experts when it comes to relieving tension and soothing the body. They have a magical touch that worked wonders on my head, melting away the stress and leaving me in a state of pure bliss. The combination of their techniques and intuitive understanding of the body's needs is truly remarkable.

What truly sets Body Ache Escape apart is their dedication to creating a genuine connection with their clients. From the warm welcome to the personalized care, I felt like a valued individual throughout my entire visit. The therapists took the time to listen to my concerns and tailor the massage to my specific needs, ensuring a truly customized experience.

The hope that Body Ache Escape instills in its clients is truly inspiring. Their tranquil ambiance and serene atmosphere create a space where you can let go of the outside world and focus solely on your well-being. It's a sanctuary where healing happens, and you leave with a renewed sense of vitality and optimism.

I also appreciated the added touch of educational videos they offer. These informative resources help clients better understand the body and its needs, empowering us to take control of our own wellness journey. Body Ache Escape truly goes above and beyond in ensuring their clients have the knowledge and tools to maintain a healthy lifestyle.

Finally, the staff at Body Ache Escape made me feel like part of their family. Their genuine care and attention to detail made me feel right at home. It's clear that they prioritize building long-lasting relationships with their clients, and that sense of belonging is something truly special.

In conclusion, I wholeheartedly recommend Body Ache Escape Massage Center to anyone in need of a truly transformative and rejuvenating experience. Their exceptional therapists, dedication to client connection, educational videos, and welcoming family-like atmosphere create an environment that nurtures both body and soul. Trust me, you won't be disappointed.
The relaxation massage at Body Ache Escape is something not to be missed. The therapists have an innate ability to create a tranquil atmosphere, allowing you to escape the stresses of everyday life. As I lay on the comfortable massage table, the soothing massage techniques melted away my muscle tension, promoting deep relaxation and a sense of calmness. It was an experience that left me feeling completely refreshed both physically and mentally. Whether you're seeking to relieve tension or a full body massage, this center is the perfect destination. I highly recommend Body Ache Escape for anyone in Columbus looking for a top-notch massage experience. Five stars all the way!
Positive:

 Communication,

 Professionalism,

 Quality

An AMAZING session with my therapist! I have had left shoulder pain for several months and not able to lift it without pain. After the deep tissue massage, I was able to lift it straight up without assistance from my other arm! Additionally, it was my first massage that wasn't part of a couple's massage with my wife, and my therapist's personality and sense of humor helped me to relax. My wife had a great relaxing massage with her therapist as well, and we highly recommend this place. It seems appropriately named!
Positive:

 Communication,

 Professionalism,

 Quality

I have been dealing with Chronic Back Pain for years. I decided to give Body Ache Escape a try. Well I can say that it was a great experience. The LMT has magic hands! My pain went away and seeing my Chiropractor two days later, she even mentioned she saw a difference. I like how they are cheaper than most places as well as a no pressure to return quickly. Hands down, Body Ache Escape will keep getting business from me!!!
I recently visited Body Ache Escape near Reynoldsburg, OH, and I must say it was a fantastic experience. The staff was highly professional and provided exceptional spa experiences. The pain management techniques used during my session were remarkable, as they targeted my specific areas of discomfort and provided significant relief. The overall atmosphere of the spa was calming and inviting, creating the perfect environment for a relaxation massage. I highly recommend Body Ache Escape to anyone near Reynoldsburg seeking professional spa experiences and effective pain management. Five stars all the way!
Our Services
Therapeutic Massage
Swedish Massage
Deep Tissue Massage
Couples Massage Training Class
Lymph Drainage Massage Therapy
Hot Stone Massage
Infrared Heat Massage (Rejuevaheat)
Aromatherapy
The Ultimate Escape
Myofascial Release
Trigger Point Massage Therapy
Facelift Massage
Your First Massage Session
Whether you're looking for a Swedish Massage, Deep Tissue Massage, Sports Massage or one of our Specialty Massages, our massage therapists will be ready to help you feel comfortable and relaxed.
We specialize in therapeutic massage meaning we are focused on getting you out of chronic pain. We have treated whiplash, headaches and migraines, fibromyalgia, neck pain, lower back pain, hip pain, knee pain, foot pain, frozen shoulder, thoracic outlet, rheumatoid arthritis, post-stroke, degenerative disc disease, herniated discs, bulging discs, sciatica, tennis elbow, and much more. We also work on athletes to help them recover from tough workouts and prep them for competition.
Before your first massage session, you'll fill out a health intake form. Make sure to give yourself plenty of time to find our location in Pickerington Oh. We suggest arriving 10 minutes early to your first appointment so that you can settle in, use the restroom and have a minute to calm your thoughts.
We do not accept walk ins so you'll want to schedule with several days advance notice. We usually book out a few weeks in advance for weekend appointments. Sometimes we do have same-day appointments.
We look forward to seeing you!
We specialize in chronic pain relief through deep tissue massage in Pickerington, cbd massage therapy, hot stone massage, sports massage therapy, reflexology, myofascial release, trigger point and other specialty massages. Purchase gift cards for special occasions. Massage therapy in Pataskala, OH.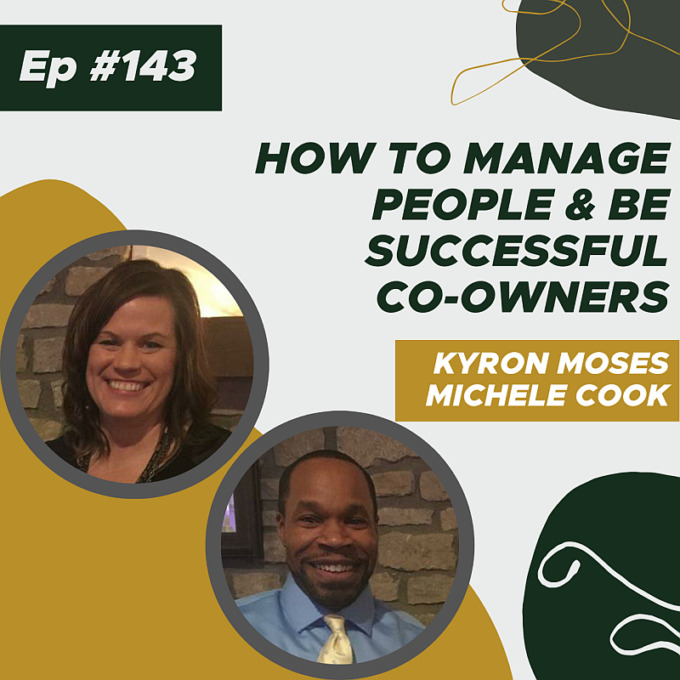 Scaling Wellness Podcast
Kyron Moses and Michele Cook, the owners of Body Ache Escape, were interviewed by DJ Turner on his podcast Scaling Wellness. They answer questions like how they started their business, what the best first steps are and where they see the business going next.
I've had many different types of massages, shiatsu, sports massage therapy, signature hot stone massage, and other massage places in town. This was the best I can remember. Great environment! Very relaxing, very friendly, laid back staff. (I don't want to say who I had because I need to be able to get appointments with her, hehe, but it starts with an "M" ;) She did exactly as I requested on the online form. Paid attention to my reactions to really tailor to my needs instead of a "one size fits all" kind of massage. I will be back as soon as I can get the time free! I plan on keeping them as my go-to number one massage place for regular appointments.
*Also, it's nice to know I'm supporting a locally owned business!!
UPDATED 2022 review: I forgot I already left a review! And I cannot leave another. But, January 2022, I went in to see a new massage therapist and I believe I had the best massage ever. And I can't just think that about a service and not give a review. She was great with details – for example, I normally don't like the shoulder part of the massage because my skin gets pinched, or the pressure is too much. She did it perfectly and I enjoyed it. Also, she understood my level of pressure.
I tried their new Rejuveheat for the first time and am now a big fan. I was concerned it might get too hot; it didn't. It was the perfect temp for me. And I got relief from arthritis pain; I felt great!
I've been trying to find a masseuse that will do a great deep tissue massage for me for regular appointments. I was in an accident a couple years ago and have been having problems with my back ever since. So I've gone to quite a few places over the last 2 years and have never found a masseuse that does a good job on a regular basis. I had a 90-minute hot stone massage and my LMT did an amazing job. I've already scheduled my next appointment with her. So I'm pretty excited that I may have found a masseuse that is able to help me. My hope over the next few massages is that she continues to consistently do good for me so I don't ever have waste my time or money looking for another masseuse again. So far, she gets 5 stars from me!
 Pickerington oh is a suburb of Columbus, Ohio and is home to the best massage spa in the state. Body ache escape has been providing high-quality massages for over 10 years and has a well-deserved reputation for being the best in the business. The staff is highly skilled and experienced, and they are dedicated to providing each and every client with a relaxing and rejuvenating experience. In addition, the center offers a variety of different massage types, so you can pick the one that best suits your needs. Whether you're looking for a Swedish massage or a deep tissue massage, you can be sure that you'll receive the best possible care at this location. So if you're ever in Columbus oh, make sure to stop by Pickerington and give them a try! You won't regret it.  Professional Therapeutic Massage session will solve your headache. We are the best massage near me. Visit us in Columbus, oh and you will get a great massage in Pickerington and have a good experience with awesome licensed massage therapists!
Sports Massage in Reynoldsburg Columbus OH