Restore & Rejuvenate with CBD Massage in Canal Winchester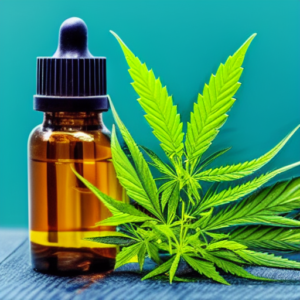 Body Ache Escape Massage Center near Canal Winchester Ohio is an experienced massage therapy spa that has been in business for 13 years. We are proud members of the Pickerington Chamber of Commerce, the Reynoldsburg Chamber of Commerce and the National Association of Women Business Owners (NAWBO), and we are the esteemed recipients of the Pickerington Chamber of Commerce Business of the Year Award.
Our CBD massage is perfect for those seeking a unique and therapeutic experience. This treatment is a blend of traditional massage techniques and the application of CBD-infused oil to relax your body and mind. CBD oil helps to reduce inflammation, improve circulation, and ease pain and stress. Our experienced therapists apply a variety of techniques to tailor the service to your individual needs in a relaxing atmosphere. Come experience the many benefits of a CBD massage near Columbus Oh.
The Benefits of Choosing Body Ache Escape Massage Center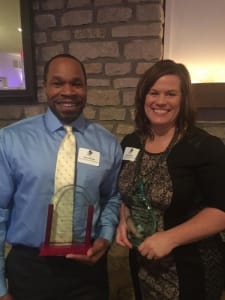 -13 Years Experience: Trusted Massage Therapy
-Pickerington Chamber Member: Local Leaders
-Reynoldsburg Chamber Member: Connected Community
-Business of the Year Winner: Proud Recognition
-Nawbo Member: Empowered Professionals
-CBD Massage: Relaxing Wellness
-Locally owned and operated
CBD Massage Therapy: A Healing Massage Experience
We are proud to offer CBD Massage, a unique experience that helps our customers relax and reach a state of well-being. Top-quality topical CBD products, specifically CBD Clinic Level 5, are utilized to ease muscle soreness, diminish inflammation, and relieve stress. Our massage therapists are highly trained and experienced in providing a personalized therapeutic massage that allows our customers to escape the daily stress of life and experience a sense of relief.
Frequently Asked Questions
Q. What is CBD oil and how does it work?
A. CBD (cannabidiol) oil is a natural plant extract derived from the hemp plant. CBD oil is made by extracting pure CBD from the plant and diluting it with a carrier oil, such as coconut or hemp seed oil. Unlike THC (tetrahydrocannabinol), which is another component found in the cannabis plant, CBD is not psychoactive and does not produce a "high" effect.
CBD works by interacting with the endocannabinoid system (ECS), which is responsible for regulating various bodily functions, including sleep, mood, appetite, and immune response. The ECS consists of receptors called CB1 and CB2, which are found throughout the body. CBD interacts with these receptors, as well as other receptors and neurotransmitters, to potentially provide a range of therapeutic benefits such as reducing anxiety and inflammation.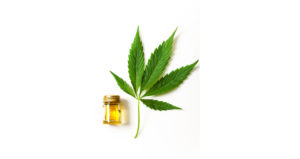 Q. What is CBD Massage?
A. CBD Massage takes advantage of cannabidiol (CBD) oil to loosen the muscles, decrease inflammation, and reduce localized pain, bruising, and fatigue. Typically, it is incorporated into a deep tissue massage or deep relaxation massage also called a Swedish Massage.
Q. What are the benefits of CBD Massage Oil?
A. Research has shown that the cannabis plant can provide numerous health benefits. CBD Massage specifically has natural anti-inflammatory effects, can improve sleep and acne, and provides respite from anxiety, stress, and chronic pain management. CBD may also have neuroprotective effects and may potentially benefit those with neurological disorders such as epilepsy and multiple sclerosis. Some of the general benefits of massage are: can lower blood pressure, provides restorative health, encourages better circulation, boosts the immune system, enhances athletic performance, and increases flexibility with stretches.
Here are the benefits of CBD Clinic Level 5 ointment:
Provides fast and powerful support from stiffness, and soreness
Contains high levels of menthol and camphor as well as essential oils for a cooling effect
Formulated with full-spectrum CBD extract to maximize therapeutic benefits
Goes deep into muscles and joints to provide enduring comfort.
Non-greasy and easily absorbed, leaving no residue or unpleasant odor
Ideal for application before and after exercise
Can be applied on any part of the body for targeted alleviation where it is needed most
Made with all-natural ingredients, free from synthetic fragrances and preservatives
Clinically proven to be effective in reducing chronic pain and inflammation
Q. How long does a CBD Massage last?
A. A session typically lasts for 60-90 minutes, but the benefits of pain-relieving CBD can last several hours after the massage.
Q. What should I expect during a CBD Massage?
A. You can expect your same awesome regular massage with the added benefits of CBD infused oils that enhance the healing process. We carry CBD Clinic Level 5 topical cbd ointment. It has a menthol smell and a cooling effect on the skin. [What is CBD Oil and How Does It Work?]
​CBD Clinic Level 5 contains:
Active Ingredients: 16% Menthol, 11% Camphor – Topical Analgesics
Inactive Ingredients: Beeswax (organic), clove oil, cottonseed oil, eucalyptus oil, hemp oil extract, jojoba seed oil, peppermint oil, tea tree oil
Q. Is CBD Massage safe?
A. Yes, getting a CBD Massage is safe and not psychoactive. It has no known side effects and is not addictive. It has .03% THC in it. With such trace amounts of THC, it will not get you high. It's the perfect alternative to prescription drugs.
Q. Is CBD legal and will I get high from it?
A. Yes, CBD oil is legal in Ohio as long as it contains less than 0.3% THC (tetrahydrocannabinol). The state has legalized hemp cultivation and production, allowing access to CBD products that meet these requirements.
CBD oil derived from hemp does not produce a psychoactive effect and will not cause a "high" feeling. This is because it contains very little THC, which is the compound responsible for the psychoactive effects of marijuana. However, it's important to note that full-spectrum CBD oil may contain trace amounts of THC, which could show up on a drug test. If you have concerns about drug testing, consider trying a broad-spectrum or isolate CBD product.
Q. Are there any potential side effects from CBD oil?
A. While CBD oil is generally considered safe, there are potential side effects and risks to be aware of. Some of the most common side effects of CBD oil are:
Dry mouth
Dizziness
Nausea
Diarrhea
Drowsiness
Skin Irritation
CBD may also interact with certain medications, including blood thinners, antidepressants, and antipsychotic medicine. Additionally, CBD may have a negative impact on liver function when taken in high doses.
It's important to note that the long-term effects of using CBD oil are not yet fully understood, and more research is needed to fully evaluate its safety and efficacy. If you are considering trying CBD oil, it's important to speak with a healthcare professional first to discuss potential risks and benefits, especially if you are pregnant, breastfeeding, or currently taking any medications.
Q. Where is Body Ache Escape?
Body Ache Escape is just about a 7-minute drive from Canal Winchester OH in the nearby city of Pickerington.
Q: How much does adding CBD cream cost?
Enhance your relaxation and the benefits of massage therapy by adding our premium CBD oil to your service for just $15 extra. Our CBD-infused massage oil is a quality product, combining active ingredients like broad-spectrum CBD, derived from the cannabis sativa plant, and other organic ingredients like jojoba oil, coconut oil, and olive oil, known for their skin hydration and antibacterial properties, ensuring optimal skin health. This add-on will typically cover 1-2 specific areas of pain.
This concoction is designed to interact with endocannabinoid receptors in the skin, providing additional anti-inflammatory benefits, reducing muscle fatigue, and muscle pain, making it an excellent way to experience the benefits of CBD oil through topical application. It's particularly beneficial for those seeking relief from connective tissue and muscle discomfort, enhancing the relaxing effect of a full-body massage, regardless of the type of massage chosen.
We adhere to state laws and the farm bill, ensuring that our topical products, including CBD balm and CBD lotion, are compliant and safe for topical use. Our products are tested and verified for quality, offering the best CBD massage oils at an affordable price.
We believe in the transparency and availability of detailed information about our products, and we encourage you to explore medical news today and other reputable sources to learn more about the recent studies, including animal studies, on the benefits of such products. We offer CBD Clinic Level 5 with 400 mg of CBD, ensuring you receive the full spectrum CBD oil benefits, enhancing both your mental health and overall well-being. You can purchase a 1.5 oz container to take home for $90.
Whether you are a regular user of CBD products or trying it for the first time, adding CBD oil to your massage is one of the best ways to experience the soothing and anti-inflammatory properties of this cannabis-derived compound, ensuring a rejuvenated and relaxed state of mind and body.
How Can CBD Massage Help You Escape from Aches?
CBD massage is a therapeutic massage including CBD massage oil or cream, a natural product derived from hemp. This oil has many health benefits, such as anti-inflammatory, analgesic, and calming properties. When applied topically to the skin, CBD oil reduces muscle tension and soothes soreness. Our wonderful massage therapists are knowledgeable and experienced in using CBD oil, and can help you get the most out of your time with us. We also offer CBD products for sale, so you can extend the relief you experience in your massage therapy session.
Why are CBD Massage Treatments Right for You?

Our treatments combine the cooling action of menthol and camphor with the incredible power of CBD. This powerful combination of natural ingredients is an ideal way to relieve aches. Our CBD treatments effectively soothe sore muscles and joints while improving circulation and reducing inflammation. With the support of CBD, our massage can provide enhanced pain relief to get you feeling your best.
So why not try a massage with CBD oil today? Whether you are looking for a relaxation massage, deep tissue therapy or trigger point therapy, CBD can be added to your session. Your expert massage therapist is ready to give you the best massage you've ever had. Book a massage now! Schedule here! 614-604-6358
[wpseo_address show_state="1″ show_country="1″ show_phone="1″ show_phone_2="1″ show_fax="1″ show_email="1″ show_logo="0″]
From Deep Tissue to Hot Stone: Discover the Best Massage in Canal Winchester Ohio
The massage therapists at Body Ache Escape are highly trained in a variety of different massage modalities, ensuring that each client receives a personalized and effective treatment experience. From Swedish to deep tissue, hot stone to sports massage, their team of experts are skilled in a wide range of techniques and approaches to meet the unique needs of individuals seeking therapeutic relief. They understand that every person has different preferences, health concerns, and wellness goals, so they take the time to listen to their clients and customize each massage to address specific areas of tension, discomfort, or stress as well as the pressure level desired. With their exceptional skills and genuine care for their clients' well-being, the LMTs at Body Ache Escape create a truly transformative experience that leaves clients feeling refreshed and rejuvenated. Call for your appointment today! 614-604-6358
Our Massage Therapists in Canal Winchester OH also specialize in:
Myofascial Release
Hot Stone Massage
Facial Massage
Pregnancy Massage
Cupping
Aromatherapy
Trigger Point Therapy
Sports Massage
I recently had the pleasure of visiting Body Ache Escape Massage Center in Canal Winchester, and I cannot express enough how incredible my experience was. The massage therapy I received from their skilled massage therapist was nothing short of extraordinary. They expertly utilized a combination of techniques, including trigger point therapy, to alleviate my muscle tension and relieve my body aches. The relaxation massage part was pure bliss, as I was transported to a state of complete tranquility. The serene atmosphere in their location near Canal Winchester added to the overall soothing ambiance. Without a doubt, I highly recommend Body Ache Escape Massage Center for an unforgettable and rejuvenating massage experience.
I had the pleasure of discovering a hidden gem in the world of relaxation: Pickerington's premier massage center. The services offered at this establishment are truly exceptional. From the moment I walked through the door for my appointment, the serene ambiance immediately put me at ease. The skilled therapist provided the most wonderful Swedish massages, tailored to my specific needs. It was a blissful experience, and the tensions of the day melted away under their expert touch. What sets this place apart is their dedication to providing top-notch services not just to residents of Pickerington but also to those visiting from nearby cities like Canal Winchester and Reynoldsburg. If you're seeking the ultimate relaxing experience, I highly recommend this massage center for its outstanding services and tranquil environment.
Let me share with you an extraordinary experience I had at a true sanctuary for relaxation in the heart of Columbus. From the moment I entered, I was enveloped in a serene and welcoming atmosphere that immediately put me at ease. The staff was not only kind and attentive but also highly skilled in their craft. The massages I enjoyed were a true delight, transporting me to a state of pure bliss and leaving me feeling completely rejuvenated. The range of services offered was impressive, catering to every need and preference. If you're looking for a place that provides exceptional massages and top-notch services in Pickerington near Columbus and Canal Winchester, this oasis of relaxation is a must-visit.
Oh, let me tell you about my heavenly visit to the Body Ache Escape Massage Center in the enchanting town of Pickerington near Canal Winchester, OH.  The skilled practitioners at this massage therapy haven are true miracle workers, employing the art of trigger point therapy to dissolve tension and melt away stress. The relaxation massages they offer are simply divine, transporting you to a state of blissful serenity. Not only do they excel in their craft, but their commitment to exceptional services and the utmost professionalism truly sets this business apart. If you're yearning for a transformative escape from the daily hustle and bustle, look no further than the Body Ache Escape Massage Center near Canal Winchester. Prepare to be transported to a realm of pure relaxation and rejuvenation that will leave you feeling like the royalty that you are, darling.
I recently had an amazing experience at Body Ache Escape near Canal Winchester, OH. The deep tissue massage I received was absolutely incredible. The therapist skillfully addressed my muscle tension and knots, providing much-needed relief. I was also impressed by their expertise in trigger point massage therapy, which targeted specific areas of discomfort with precision. The range of services offered at Body Ache Escape is impressive, and the therapist was knowledgeable, attentive, and professional throughout my session. If you're near Canal Winchester OH and looking for a skilled therapist and a variety of massage services, I highly recommend Body Ache Escape.
Some of our competitors are Denash Massage, Massage therapy of ohio, irelands spa, Salon ii house of therapy, cornerstone physical therapy and Sean's massage center
Other modalities that we do not currently offer are infant massage, reiki, reflexology and couples massage
At the renowned Body Ache Escape, located in convenient locations across the metropolitan area, including Upper Arlington and other nearby cities, we pride ourselves on offering the best massages tailored to the specific needs of each individual. Our massage therapy specialist is highly trained in various popular services, including Thai massage and other effective massage techniques, ensuring a relaxing break from the stresses of daily life. We understand the human body and the impact of repetitive work movements, and we create a treatment plan designed to address areas of concern such as joint and shoulder pain, aiming to soothe the nervous system in a soothing environment.
Our full body massage services are known for improving heart rate, emotional health, joint pain and alleviating the holiday stress that many experience this time of year. We go to great lengths to maintain a privacy policy that ensures the confidentiality of your medical advice and insurance information. Whether you are seeking the best deep tissue massage or a softer, more gentle approach to ease soft tissue discomfort, our specialists do a great job in providing great massages that have been revered for a long time across the United States.
We accept debit card and also offer gift certificates, making it easy to gift our outstanding massage service to friends and family. For those looking for an extra service, our Aveda oil treatments and education classes by our hair stylists are also available. We are committed to addressing your specific aches and pains and providing a holistic approach to your well-being, ensuring you leave feeling revitalized.