Pregnancy Massage | Prenatal Massage
Columbus Ohio
Expecting mothers come to see us for relief!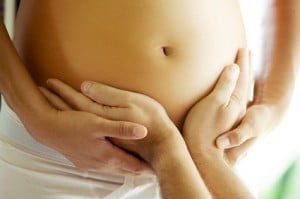 Moms-to-be can get sore from the change in their body. Babies are heavy! We know just the right things to do (and not do) to help relieve all the aches and pains. Getting a pregnancy massage right before your due date can also help the delivery go a little easier. We typically have moms lay on their side rather than on their stomach. Our massage tables elevate so that mom-to-be does not need to lie flat on her back.
Available in 60 & 90 minute therapeutic massage sessions.
Being a pregnant woman comes with its fair share of soreness and pains. As your body expands and transforms, it places tension on your low back. Your hips and pelvis may ache as well, as the hormone relaxin raises in your body, loosening your ligaments.
If you routinely get massages, you may be wondering if it's still safe to do so now that you're pregnant. And if massages are not a part of your regular regimen, you may think about if getting one might help with your hurting back.
Prenatal massages are a terrific method for pregnant women to manage stress and anxiety levels, which is particularly necessary while pregnant. However, always make certain to get the green light from your medical doctor beforehand.
While it is usually risk-free to get massage therapy while expecting, there are a few alterations that need to be in position. The following's what you need to learn.
Getting a Massage During Pregnancy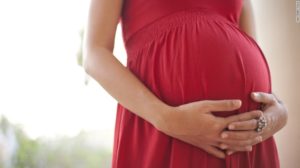 You can get a massage while pregnant, but it is extremely important to let your licensed massage therapist understand that you are expecting. I would advise visiting a massage therapist who offers prenatal massage therapy specifically. They should be familiar with pregnancy-safe practices, and if they are not, it's best to seek a professional who is. Most of our massage therapists at Body Ache Escape are trained in prenatal massage.
The American College of Obstetrics and Gynecologists advises laying on your side throughout a massage, to avoid compressing your uterus and baby.
There are also particular types of techniques that should be stayed clear of at different times while pregnant. Deep tissue massage therapy must not be performed during the first trimester, and any sort of pressure should be eliminated on the abdomen. [Here's how often to get a massage]
Every pregnancy is different. Make sure to speak with a doctor about your particulars if you have any questions pertaining to getting a massage while expecting.
Is It Safe for Baby?
Receiving a massage can be good for your baby. Massage is related to a reduced likelihood of premature birth or reduced birth weight. The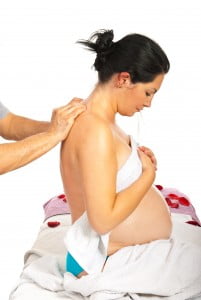 study suggests that massage therapy decreases anxiety and depression in the expecting parent, both of which make it more probable for an infant to be born small or early.
Taking excellent care of yourself by receiving massages may also help your baby be born with lower stress amounts. Infants born to parents with depression have a tendency to have greater quantities of cortisol in their systems. So, if massages help you handle your anxiety, they may even serve to help the baby feel their best from birth.
To keep your child safe throughout a massage, your prenatal massage therapist needs to refrain from deep tissue therapy on any parts of your body that could push on the baby or the placenta.
Benefits of Prenatal Massage Therapy.
Getting a massage while expecting has several advantages for both you and your baby.
Pain Alleviation.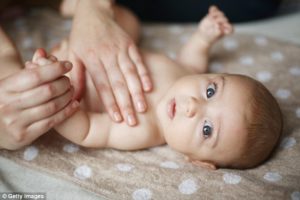 Whether your back is hurting, your hips are painfully tight, or you are tormented by headaches during your pregnancy, massage may help. Massage has been proven to reduce several sorts of pain, specifically back pain and also leg discomfort in pregnant women.
Improved Rest.
If pregnancy is making it harder for you to get a restorative night's sleep, a massage might help you rest better. Reports show that massage therapy can help you get to sleep faster as well as sleep for longer stretches. This may be directly related to the fact that massage therapy decreases anxiety and worry, both of which adversely impact rest.
Lowered Depression as well as Stress And Anxiety.
Research study indicates that obtaining massage therapies while pregnant can reduce clinical depression as well as anxiety. "Massage therapy is a terrific means to alleviate tension and also stress, both of which can be big challenges while pregnant," notes Dr. Hruby.
Ensuring you feel excellent is always vital, and tending to your psychological wellness while pregnant can really be good for your baby and also boost your psychological fitness after you deliver.
Much Better Birth Outcomes.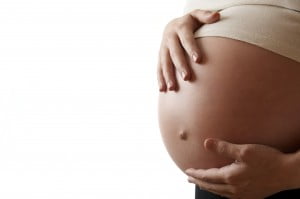 Studies have located a link between massage and far better birth outcomes. Massage lowers anxiety by lowering cortisol levels, which in turn promotes improved birth results.
Babies born to moms who got massages while pregnant had a lower chance of being born early in addition to a reduced possibility of being born at low birth weight. They additionally have much less cortisol in their bodies at birth, meaning they are less anxious and may cry less.
Lower Threat of Postpartum Depression.
Lowering your cortisol levels during your pregnancy can also keep them lower throughout the postpartum duration. Research has revealed that individuals that get massages while expectant are much less likely to struggle with postpartum depression (PPD). [Read about further evidence of why pregnancy massage is so beneficial]
Safety and security Measures.
Massages while pregnant can be wonderful. Simply make sure to abide by a few safety and security preventative measures to keep you and your baby safe.
Avoid Compressing Your Belly.
Lying flat on your back must be avoided, particularly in the 3rd trimester. This might put pressure on the vena cava, an artery that sends blood to your fetus. The tables at Body Ache Escape tilt so you can be on your back without lying flat which is why it is the perfect massage spa for pregnancy!
Talk to Your Doctor First.
If you have any type of inquiries or worries regarding having a relaxation massage while you are pregnant, connect with your doctor. Read more about massage Pickerington Ohio here.
Prenatal massage near me serving: Reynoldsburg, Pickerington, Columbus, Pataskala, Blacklick, Baltimore, Canal Winchester, Lancaster, Gahanna
Testimonials
I'm 9 months pregnant and had my prenatal massage with my massage therapist! It felt amazing, she applied just the right pressure and worked on common achey areas from pregnancy like my hips but also working on my back and shoulders. She is personable and friendly, enough for friendly chat but a lot of silence and relaxation, she seems to know what the client wants. The place is small, not your fancy chain, but I think that's what's great is that you have experienced staff who knows how to treat their clients. I also liked I had a full hour massage unlike other places where they seem to cut it short at 45 min. I will definitely be back if I need another massage!
I threw my back out when I was about 6 months pregnant and spent nearly a month in chiropractic care. While my back felt better, my muscles were still sore from being out of whack for so long and for carrying around the baby! A friend of mine recommended Michele. She was fantastic! She was very attentive to my pre-natal needs and my back felt much better. I think that labor and delivery was actually easier because my back was in good shape thanks to Michele. Thanks Michele!
Updating my review based on my most recent massage: still 1000000 out of 5!! My massage therapist was nothing short of awesome. She is very personable and professional. She educated me along the way to some changes I could make in my posture which I appreciated. She really got after a few tight spots which I was so thankful for afterwards. Oh and she referenced my form in my file, referring to my preferences!!! Go see her right now, your back, neck, and shoulders will love you for it! Thanks you!!!