Your First Massage
Click here to fill out the paperwork prior to your appointment. You will want to arrive at your first appointment about 10 minutes early to meet your therapist and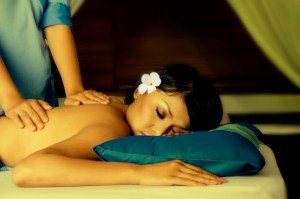 discuss the treatment plan as well as empty your bladder.
You don't need to wear anything special, however, if it makes you feel more comfortable, you can bring gym shorts or a bathing suit to wear during your massage.
You will be draped with sheets and blankets for the entire massage. Modesty is practiced at all times.
We want you to have the best massage possible. In order to do that, we want you to give us feedback. Please let us know if something is painful or if the pressure ever needs to be changed. The temperature, music, and lighting can all be customized to your preferences as well.
We do have a 12-hour cancellation policy. Please give us 12 hours notice if you cannot make it so that we have enough time to refill the appointment.
If you're looking to relax and rejuvenate, a massage might be just what the doctor ordered. We hope these tips help make your first session as enjoyable as possible. Don't forget, if you have any questions or need assistance scheduling, our team is here to help. Give us a call today! 614-604-6358
Have other questions about massage? Find out your answers here.