Frequently Asked Questions
Our Top FAQ's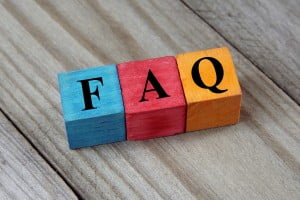 Do you take insurance?
No. However, we can provide you with the paperwork you would need to turn it in yourself to your insurance company to get reimbursed. We suggest calling your insurance company to see if they cover code 97124 or 97140. Your insurance company would definitely require a prescription. We do take BWC cases. Please call to schedule your bwc appointment. For detailed directions on how to fill out your insurance form, click here.
Do you offer couple's massage?
We do not. We don't have a room that is big enough to fit two tables in. However, we could get you both in at similar times in separate rooms.
I'm ticklish, will massage bother me?
Using various techniques and pressure cuts down on a lot of tickling. Being ticklish is most times a sign that your muscles are tight and need the massage.
Why do you massage the hips?
The glutes and other hip rotators are almost always included in a massage. They hold a lot of tension in them which contributes to a a majority of low back pain. It would be a dis-service to leave them out of a massage.
Do your hands ever hurt?
Because we've been doing this for quite a long time, our hands have built up a certain amount of strength. There is still a limit to the amount of hours we can do without getting too worn out. We cap our massage time so that we give each of our clients the best massage possible. A proper table height and using various techniques helps as well.
What is a knot?
A muscle is made up of lots of muscle fibers. Sometimes some of those fibers stay contracted while the rest of the muscle relaxes. This creates the "knot" & it feels painful because it is drawing acid (aka. toxins) to the area. Pushing on it helps to stretch the fibers out to allow them to relax again.
What is your cancellation policy?
We ask that you give 12 hours notice if you cannot make your appointment. If you do not give 12 hours notice, you will be charged for the appointment.
What are the types of massage you offer?
We offer therapeutic massage, which includes trigger point massage, deep tissue massage, Swedish massage, and myofascial release.
We also offer prenatal massage, fertility massage, reflexology, cupping and Infrared Heat Massage.
Where are you located?
1501 Stonecreek Drive South Suite 101 Pickerington, OH 43147. We are in the Offices at Stonecreek building 1501 Suite 101. Our office is the closest office to Hill Road. The building sits weird to the parking lot. You will have to park on the side or back of the building and walk around to the front.
Frequently Asked Questions