Frequently Asked Questions
Our Top FAQ's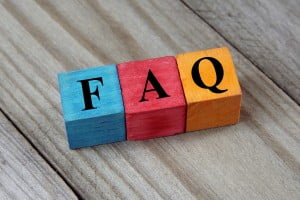 Do you take insurance?
No. However, we can provide you with the paperwork you would need to turn it in yourself to your insurance company to get reimbursed. We suggest calling your insurance company to see if they cover code 97124 or 97140. Your insurance company would definitely require a prescription. We do take BWC cases. Please call to schedule your bwc appointment. For detailed directions on how to fill out your insurance form, click here.
Do you offer couples massages?
We do not. We don't have a room that is big enough to fit two tables in. However, we could get you both in at similar times in separate rooms. We do offer a couples massage class though! Two people come and work with one therapist. The therapist will teach each client several massage techniques that they can use at home on each other. Check back soon. We are planning to move to a bigger office and will offer couples massage then!
I'm ticklish, will massage bother me?
Using various techniques and pressure cuts down on a lot of tickling. Being ticklish is most times a sign that your muscles are tight and need a massage.
Will the massage hurt?
Your massage should not be painful. If it hurts in a bad way, your muscles will constrict and not be able to release. Please let your massage therapist know if the massage becomes painful at any time. On the other hand, a massage can "hurt so good". When this happens, just try to relax into the discomfort so that the muscle can be released. You can read about your first massage session here.
Why do you massage the hips?
The glutes and other hip rotators are almost always included in a massage. These muscles hold a lot of tension which contributes to the majority of low back pain. It would be a disservice to leave them out of a massage.
Do your hands ever hurt?
Because we've been doing this for quite a long time, our hands have built up a certain amount of strength. There is still a limit to the number of hours we can do massage without getting too worn out. We cap our massage time so that we give each of our clients the best massage possible. A proper table height and using various techniques help as well.
What is a knot?
A muscle is made up of lots of muscle fibers. Sometimes some of those fibres stay contracted while the rest of the muscle relaxes. This creates the "knot" & it feels painful because it is drawing acid (aka. toxins) to the area. Pushing on it helps to stretch the fibers out to allow them to relax again.
What is your cancellation policy?
We ask that you give 12 hours notice if you cannot make your appointment. If you do not give 12 hours' notice, you will be charged for the appointment. The massage therapist's time is reserved especially for you.
What are the types of massage you offer?
At our esteemed Massage Studio, we pride ourselves on offering a diverse range of massage therapy treatments, designed to cater to the unique needs and preferences of our clients. We specialize in therapeutic massage, which encompasses a variety of techniques such as trigger point massage, deep tissue massage, Swedish massage, and myofascial release, each targeting different parts of your body and soft tissues to alleviate tension and promote relaxation.
In addition to our therapeutic offerings, we provide specialized treatments including prenatal massage, fertility massage, cupping, and Infrared Heat Massage, ensuring that every client finds a suitable option. Depending on the expertise of our licensed massage therapists on staff, we may also offer lymphatic drainage massage, reflexology, and Thai massage, allowing clients to experience the benefits of diverse massage traditions from around the United States and beyond.
Where are you located?
1501 Stonecreek Drive South Suite 101 Pickerington, OH 43147. We are in the Offices at Stonecreek building 1501 Suite 101. Our office is the closest office to Hill Road. The building sits weird to the parking lot. You will have to park on the side or back of the building and walk around to the front.
Do you offer gift certificates or packages?
Absolutely, we do! At our local Body Ache Escape Massage Studio, we understand the importance of catering to the diverse needs and wellness goals of our clients, whether they are seeking stress relief, managing chronic pain, or simply wanting to experience freedom from daily life tensions. We offer gift cards, available on our website, which can be sent through email, ensuring your contact information remains secure in adherence to our privacy policy. You can also acquire them in person at our local studio if that suits your comfort level better.
For first-time clients, we have a special introductory package to make your first massage therapy visit as rewarding and comforting as possible. We aim to provide the best experience, allowing you to explore the benefits of therapeutic massage and decide the type of massage that aligns with your needs, be it a full-body massage treatment, sports massage,  or hot stone massage. For our returning clients, we offer a package of 6 massage therapy treatments at a discounted rate, as an added benefit of massage therapy, to show our appreciation for your continued trust in our licensed massage therapists.
What are the qualifications of your massage therapists?
We understand that knowing the qualifications of our massage therapists at Body Ache Escape is crucial for building trust and ensuring you have the best massage experience possible. All of our massage therapists are licensed by the Ohio State Medical Board, a credential that mandates at least 800 hours of education at an accredited massage school. This rigorous training ensures that our therapists are well-versed in addressing various medical conditions and health concerns, and are proficient in delivering a range of massage therapy treatments tailored to your specific needs.
Our therapists are trained to provide not just a good massage, but a therapeutic experience that can alleviate long-term aches, chronic injuries, and contribute to overall well-being. Whether you prefer less pressure or a full-body massage, our therapists are adept at adjusting their techniques to your level of comfort, paying special attention to specific areas of concern, and ensuring the relaxing effects of the massage are optimized with soft music in our serene massage room.
Before your first appointment, our therapists will review your medical history form and discuss any presenting complaints or special considerations to ensure your safety and comfort during the entire session. They are knowledgeable about the benefits of massage therapy, including improved blood flow, reduction of scar tissue, and relaxation of the nervous system. They are also educated on the importance of maintaining a clean and hygienic environment.
We look forward to welcoming you for your first visit and are committed to providing special attention to your needs, ensuring your comfort and relaxation from the initial period to the last massage stroke, and helping you incorporate the benefits of regular massage into your lifestyle.
How old does someone have to be to get a massage?
We believe in the holistic benefits of massage therapy treatments and welcome clients of all ages to experience the rejuvenating effects of a full-body massage. However, it is our policy that clients of minor age, specifically those under 16 years old, must be accompanied by a parent or guardian throughout the duration of their massage appointment. This is an important thing to ensure the safety and comfort of our younger clients while they are on the massage table.
Before the session begins, a consent form must be signed by the accompanying adult, authorizing the massage therapy treatment. This is a crucial step in our process, allowing our licensed massage therapists to provide the best care possible while respecting and adhering to professional standards set by the American Massage Therapy Association.
When should I avoid getting a massage?
At Body Ache Escape, we prioritize the well-being and safety of our clients above all. While a full body massage can offer numerous benefits, there are certain conditions and situations where getting a massage might not be the best way to care for your health. It's crucial to provide accurate information on your health history form and discuss any health concerns with our licensed massage professionals before scheduling a massage appointment. This ensures that any recommendations made are in your best interest and that you receive the most appropriate care and advice.
Here are specific situations where a massage should be avoided:
Immediately after chemotherapy.
Presence of a contagious skin infection.
During a high fever.
Presence of a blood clot.
During or immediately after acute stages of a stroke, heart attack, or shock.
Intoxication due to drugs or alcohol.
Immediately after major surgery.
During an episode of meningitis.
Experiencing severe, unexplained internal pain.
During a hemorrhage.
Presence of severe atherosclerosis or acute pneumonia.
Pregnant women suffering from eclampsia.
Presence of severe hemophilia or advanced kidney failure.
During episodes of respiratory or liver failure.
In the case of appendicitis or highly metastatic cancers like lymphoma or malignant melanoma.
Advanced complications of Diabetes Mellitus 1 or 2.
Sudden onset of severe, undiagnosed headache.
During any organ failure.
Presence of pitting edema or chronic active hepatitis.
During infective or non-infective endocarditis/pericarditis.
Presence of a lung abscess or lung tumor.
During sepsis or bacteremia.
If a patient has a contagious, airborne, infectious disease such as flu, colds, sore throat due to strep throat, shingles, etc.
It's always a good idea to consult with your doctor's care team and a doctor's written recommendation before seeking a massage under these conditions. If you have any of these conditions, please consider postponing your massage until it is safe to receive one, and feel free to contact our studio for any additional information. We accept credit cards and adhere to a strict privacy policy to protect your email address and other personal information.