Our Staff
The Massage Therapists of Body Ache Escape Massage Center
Jewelie Heston, LMT
Jewelie has been a massage therapist since 2014 and loves giving pregnancy massage! She uses medium to deep pressure and is sure to help you feel better.
She is trained in: Pregnancy~Therapeutic~Relaxation~Hot Stone~Couples Massage Class~Pediatric~Sports~Deep Tissue

Nikki Triplett, LMT
Nikki has been a massage therapist since 2014 and has already taken several continuing ed classes. She has a five year old daughter that is the apple of her eye and is one of the more feisty therapists that we have. She uses a medium pressure in her massage or what she likes to call a lighter approach to deep tissue. She has a good success rate with relieving headaches and limiting the frequency of them.  She also works well with chronic pain involving arthritis, fibromyalgia, hip pain and back issues resulting from surgeries like rods, screws, fusion, etc. She also loves working with athletes recovering from events and those just getting trying to get back in shape.
She is trained in: Therapeutic~Relaxation~Craniosacral~Sports~Hot Stone Massage~Couples Massage Class~Pediatric~Myofascial Release
Theresa has been a massage therapist for 8 years and specializes in deep tissue, craniosacral, pregnancy and reiki. She loves working with chronic issues such as Parkinson or post stroke patients. She has a giant heart and cares deeply about her clients. Her clients often tell her that she is very strong for being such a little woman.
In her spare time, Theresa enjoys spending time with her three incredible sons, beloved dog, Max, dreaming of her "wow life", being close to nature, meditation, fitness, cooking, and reading for self growth and inspiration.
She is trained in ~ Craniosacral~Reiki~Sports~Therapeutic~Deep Tissue~Myofascial Release~Relaxation~Pregnancy~Hot Stone~Couples Massage Training
 Robin Cummings, LMT
Robin is a very talented therapist that wants to create holistic treatment plans for her clients. She has a well-rounded education from energy work to deep tissue. She has a gentler touch, but works with intention so you will feel like you really got something out of your massage with her.
She has a calm, peaceful energy and is ready to make you feel your best!
She is trained in ~Craniosacral~Reiki~Therapeutic~Relaxation~Pregnancy~Aromatouch~Couples Massage Training~Reflexology
Morgan McFarlan, LMT
Morgan graduated from the same prestigious massage school as Michele & Kyron, the great Columbus S
tate! She was licensed in 2012 and has worked a few places to gather lots of great experience.
She has an extensive dance background which allows her to bring a unique perspective to the massage table. Morgan blends therapeutic techniques with relaxation massage to soothe away aches and pains.
"She has a relaxing and hypnotic yet firm touch, which is what I like best. She even made me nod off in her interview massage! Hired!" ~Michele
She is trained in ~Therapeutic~Deep Tissue~"The Michele Method"~Trigger Point~Relaxation~Pregnancy~Hot Stone~Fasciablaster~Couples Massage Training
A graduate of Columbus State Community College, Andrew likes to teeter the line between relaxation and therapeutic massage. He specializes in trigger point therapy; playing detective, each knot another clue to the source of your pain. Andrew can also help you prepare for or recover from an athletic event with his training in sports massage and has been known to help with chronic headaches as well.
Client quote: "His hands are like magic! I have had massages before for headaches & tension in my neck & shoulders but none like the way he does it. The areas that he applies pressure & holds and then massages out is amazing. I feel so free of tension and stiffness for several days after. The amount of pressure he uses is great and always will ask if it's good or should he use more/less. "
He is trained in ~Therapeutic~Deep Tissue~Trigger Point~"The Michele Method"~Relaxation~Sports~Pregnancy~Hot Stone~Couples Massage Training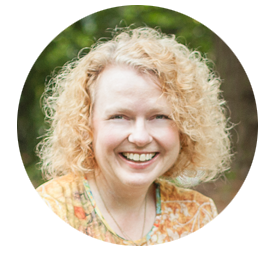 Sara went to the American Institute of Alternative Massage and became licensed in January of 2013.  She uses a lighter touch to get the work done and loves working with headaches and hip and shoulder problems. She has taken specialized classes in Neuromuscular Therapy, Lymphatic Drainage and CranioSacral Therapy. Sara is one of our Advanced Therapists.
Client quote:  "Sara lets my body speak to her. She knows where my trouble spots are without my saying a word to her! I always leave feeling so much better."
She is trained in ~Craniosacral~Lymph Drainage~Reiki~Therapeutic~Myofascial Release~Neuromuscular Therapy (trigger point)~Pregnancy~Cupping
Lauren graduated from Heritage College and became licensed in 2013. She became interested in massage when her son was born several years ago. He came down with colic and she wanted to help him. She discovered massage did the trick!  She is always learning and growing. She is extremely smart and has a touch that will give you the tingles!
Client quote: " I have received about 100 massages over the years and have had good and ok massages. Lauren is a great massage therapist I will continue to come to her as long as I can on a regular basis."
She is trained in Therapeutic~Myofascial Release~Relaxation~Pregnancy~Fertility~Hot Stone~Ayurvedic~Reflexology~Fasciablaster~Couples Massage Training
Stacy, our acupuncturist, is interested in realigning your body's energy pathways for healing and perfect health. She brings a unique perspective from both the medical and alternative fields. Steeped in science, Stacy's treatments induce deep relaxation and long-lasting benefits including balance, enhanced well being, vitality, focus, clarity and energy. Stacy looks forward to working with you to develop an acupuncture program of health, healing and balance designed uniquely to meet your mind-body needs.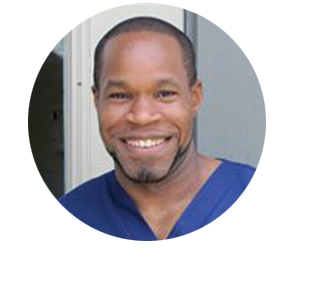 Give Kyron a mission and he will accomplish it. Tell him you have back pain and you will walk out feeling great! He is great at easing any ache or pain and can tell you exactly what to do at home to help. His massage is most similar to physical therapy and includes a great deal of stretching & joint movements, which is just what a lot of people need! He loves working with athletes, preparing them for events or helping them recover. He is a master massage therapist.
Michele has fingers that are like sonars to the painful knots. Her massage is usually a harmonious mix between soothing, relaxing techniques and fixing, therapeutic massage. Getting rid of headaches is one of her specialties. She has helped people overcome many painful problems such as shoulder pain, sciatica, plantar fasciitis and low back pain. She herself has suffered through bouts of low back pain which, through research and trial and error in her own life, has helped her help her clients tackle this intolerable problem. She is a master massage therapist. Her schedule is no longer available online. You must call to get an appointment with her. She takes new clients by referral only.