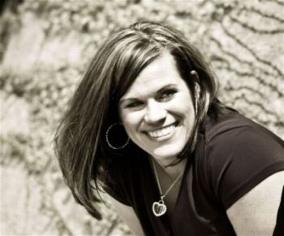 Michele Cook, LMT
Michele has fingers that are like sonars to the painful knots. Her massage is usually a harmonious mix between soothing, relaxing techniques and fixing, therapeutic massage. Getting rid of headaches is one of her specialties. She has helped people overcome many painful problems such as shoulder pain, sciatica, plantar fascitis and low back pain. She herself has suffered through bouts of low back pain which, through research and trial and error in her own life, has helped her help her clients tackle this intolerable problem.
Graduated in 1998 with Associates in Sports & Fitness Management from Columbus State (she was a personal trainer for a few years!)
Graduated in 2001 with an Associates in Massage Therapy from Columbus State
Received Medical Board License in January 2002 License# 33.011126
2002-2010- Massage Therapist for the YMCA (Canal Winchester, OH)
2002-2003- Massage Therapist at the Beauty Asylum (Pickerington, OH)
2003-2005- Massage Therapist at Aldrich Chiropractic (Gahanna, OH)
2005-2007- Massage Therapist at Granger Chiropractic (Reynoldsburg, OH)
2004-2010- Massage Therapist at Michael David Salon (Westerville, OH)
2016- Business of the Year, Pickerington Chamber of Commerce
2017- Emerging Athena Award
2018- inducted into Columbus States Hall of Fame
Classes Taken In:
Chair Massage
Medical Massage
Neuromuscular Therapy
Myofascial Release
Deep Tissue
Reiki
Reflexology
Pregnancy Massage
Orthopedic Massage
Lymph Drainage Therapy
Fertility Massage
Sports Massage
Michele is an expert at digital marketing, most specifically Search Engine Optimization. She also coaches other business owners how to grow their businesses.
Along with her husband, Michele has flipped several homes in the Columbus area and owns a few rental properties. They would love to continue to grow their rental portfolio. Read more about Body Ache Escape here.