Most Common Side Effects of Antidepressants 
These days, it's not strange to hear about a friend or loved one starting an antidepressant. But are side effects of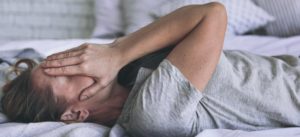 antidepressants worth it?
Everyone's heard of these medications — though no one is quite sure why, how or if they work effectively, antidepressants are one of the most prevalent medications in the modern world. In the U.S., the number of people on antidepressants rose from 7.7 percent to 12.7 percent overall between 1999–2014, which is nearly a 65 percent increase. Over three of those 12.7 people per 100 say that they've been on an antidepressant for "10 years or more." (1)
With all the new prescriptions, many patients still find the side effects of antidepressants to be frustrating. Do the benefits outweigh the risks?
What Is an Antidepressant Drug?
Antidepressants are a class of psychoactive (psychotropic, or brain-altering) drugs intended to reduce the signs of depression. They were formulated based on a now-proven-false assumption called the chemical imbalance myth, which presumes that chemical imbalances cause mood disorders. (2)
Antidepressants aren't truly as helpful as many of us has been led to believe, though. Many physicians and researchers have expressed concern that the benefits of these drugs simply don't make up for the major side effects of antidepressants. (3, 4, 5)
A clinical trial review in 2002 defines the "true drug effect" of antidepressants at around 10–20 percent, meaning 80–90 percent of patients in antidepressant drug trials responded only to a placebo effect or had no actual response.
These medications fall into several categories, including SSRIs or "selective serotonin reuptake inhibitors" (the most popular choice for most practitioners), SNRIs (serotonin and norepinephrine reuptake inhibitors) and tricyclic antidepressants (TCAs), which are considered outdated.
The APA's practice guideline published in 1993 recommended antidepressants for short-term use only. (7) Studies on these have rarely gone beyond a two-year observational period. (8
6 Common Side Effects of Antidepressants
In a 700 patient survey, researchers found that 38 percent of patients on SSRIs reported side effects — only 40 percent of that number reported these issues to their physicians and about 25 percent of the patients with side effects described these as "very bothersome" or "extremely bothersome." (12)
According to research, these side effects may create great discomfort but don't necessarily lead to earlier death (in most cases). However, many people taking antidepressants don't want to continue their regimen because of these tolerability problems, which can lead to antidepressant withdrawal symptoms and risk of a relapse or recurrence of the condition without physician supervision. (13)
Some of the most common and/or severe side effects of antidepressants include: (14, 12, 13)
1. Suicidal Thoughts
Shockingly to many, antidepressants may cause increased suicidal ideation, also known as suicidal thoughts. While this was known as far back as the 1980s, it took decades for the information to be made public. The first time a pharmaceutical company admitted they knew about this increased risk of suicide was in a "Dear Healthcare Professional" letter released in May 2006. (15)
While some skeptics claim this to be simply an impact of depression itself, multiple studies seem to make it clear that SSRIs do seem to increase risk of suicide beyond the mood disorder itself. In addition, most evidence points to the fact that discontinuing medication often alleviates these thoughts. (16, 17, 18, 19, 20)
Some research suggests these thoughts manifest after a patient begins displaying symptoms of akathisia and disinhibition, both of which I'll cover shortly. (19)
The FDA added a "black box warning" to antidepressants in 2004, applying to those 18 years old and younger, later upping the age to 24 in 2007. There is some evidence that even healthy adults with no history of mental illness can develop suicidal thoughts after taking an antidepressant, suggesting this warning may need to be extended to people of all ages.
2. Stomach Upset
General digestive problems are extremely common with antidepressants. Some sources find that nausea is the most frequently reported side effect of antidepressants overall. (25) Other known digestive problems that can be caused by antidepressants are vomiting and diarrhea.
3. Headache
Frequent headaches are one of the well-known side effects of antidepressants.
4. Restlessness
Researchers often comment on "agitation" or restlessness as being caused by antidepressants. In some cases, this might manifest into anxiety, mania or full-blown panic attacks.
5. Fatigue
People on antidepressants may feel like they're always tired. This may be described as sleepiness, fatigue or insomnia.
6. Sexual Dysfunction
Sexual problems like impotence or a lack of libido are also one of the most frequently reported side effects of antidepressants. One source lists a high end of up to 80.3 percent of people on antidepressants who might experience some kind of sexual dysfunction.