Is It Common For Clients To Fall Asleep In A Massage?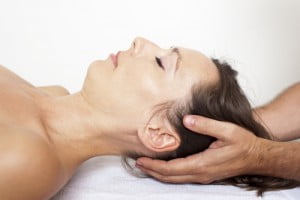 Just the other day I had a client ask me, "Will you be upset if I fall asleep?". I said, "No way! Will you be upset if I fall asleep?!" We had a good laugh about what he would do if that really happened.
In all seriousness though, people wonder if we have clients fall asleep regularly.
This happens all the time! Massage is great for relaxation and if you're tired, it's actually really easy to fall asleep. I fall asleep almost every other massage.
As therapists, we think of it as the ultimate compliment to our work. We love it that you are so comfortable with us that you are able to let down your guard enough to doze into a peaceful slumber.
There have even been dozens of times I have had to return after leaving the massage room to wake a client up! :)
What happens if I fall asleep in my massage?
If you fall asleep during your massage, it is perfectly fine. If you do fall asleep, your massage therapist will let you sleep as long as you need to and will wake you up when the massage is over.
We're guessing you didn't know this, but clients fall asleep during a massage all of the time. It might sound like a bad thing, but it's actually quite the opposite! When a client falls asleep, it means they are so relaxed during a massage that they drift off into dreamland. If you haven't tried out our services for yourself yet, we invite you to come in and experience first-hand what all the fuss is about. Our team of highly-trained professionals is here to help you relax, de-stress, and feel amazing. Ready to book? Give us a call today! 614-604-6358 or schedule online!
Are you interested in working with our team at Body Ache Escape? Find out more here.