Am I Supposed to Tip??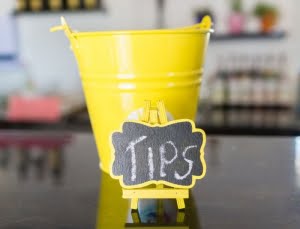 There's no right or wrong answer when it comes to tipping for a massage – it's completely up to you! However, we wanted to give you a few guidelines to help make your decision. Gratuities are always appreciated by our therapists. So, if you're wondering how much to leave your massage therapist, read on for some pointers from the experts!
Question #1
Am I supposed to tip?
The experts answer: If you get a massage at a spa or hotel, a 15% to 20% gratuity is standard if you were pleased with the services.
On the other hand, there are no real ground rules or norms when it comes to massage in a medical setting. Some massage therapists and massage associations I asked said tipping isn't appropriate in a medical or clinical setting.
If you're not sure, don't be afraid to ask if tipping is customary. You can call ahead to ask if you don't want to do it face to face.
If tipping isn't the norm, you can always show your appreciation by referring friends, family, and co-workers to the massage therapist.
Our answer: A gratuity is never expected, but always appreciated! Most of our clients tip generously and for that we are grateful!
Thank you for reading! We hope this blog post has helped to clear up any confusion about tipping for a massage. As always, if you have any questions or would like to schedule an appointment, please don't hesitate to call us. We look forward to hearing from you soon!