Why you should schedule a Couples Massage Class
There is something about couples massage that just feels so luxurious and special. Maybe it's the intimacy of sharing a massage with your loved one, or the simple pleasure of taking some time for relaxation together. Whatever the reason, couples massage can be a wonderful experience. If you're looking to add a little extra indulgence to your life, consider taking a couples massage class!
These classes offer tips and techniques for giving each other a relaxing and rejuvenating massage. Not only will you enjoy spending some quality time together, but you'll also learn some skills that you can use at home. So why not give it a try? You may be surprised at how therapeutic and enjoyable couples' massage can be!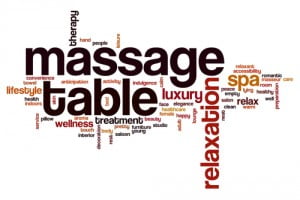 Does your husband always beg you for a massage? Maybe your child complain of leg aches or growing pains…or do they play sports and keep getting injured? Does your elderly parent need some tlc?
All of these are excellent reasons to schedule a couples massage class. A couples massage class is not a typical massage. It is a massage lesson that will show you techniques you can do on one person or each other to use when you are at home.
What Will I Learn
A 60-minute class will teach you each a handful of techniques to use on each other. One of you will be on the table getting the massage while the other person performs the massage with the therapist's instruction. The therapist will explain, demonstrate, and allow you to try the techniques, and then correct if need be.
The therapist will step out of the room and the person getting on the table first will need to disrobe to their comfort level. They will climb under the sheets and blankets and the therapist will come back in and begin the class.
Some couples switch halfway through. Some have one person stay on the table the whole time. It's totally up to you and your needs. A couple doesn't technically have to be a significant other. It just means a couple of people. So it can be you and a friend or child or parent.
If you're looking for a way to connect with your loved one on a deeper level, or simply want to learn some new massage techniques, our couples massage class is perfect for you. Our skilled instructors will teach you everything you need to know so that you can perform relaxing and rejuvenating massages on your partner at home. Call us today to schedule your appointment and start enjoying the benefits of massage therapy together!